Alameda, California, 1915 old map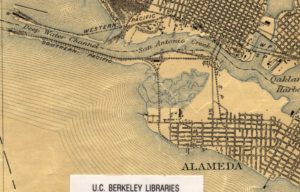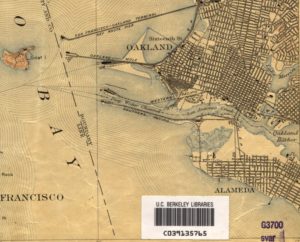 The image at the left is a close up view of the West end of Alameda, from a map made in 1915.
To the right is a close up view from the same map. Note how the very large marshy area between Oakland and Alameda has shrank considerably since the 1895 map. click here for 1895 map.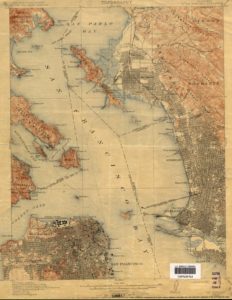 The image left is the full map that the close-ups above came from.
The above images are used with permission from a map collection at UC Berkeley. They are provided here and are intended for educational use only.